See Shalini onstage with Dr. Joe Vitale, from The Secret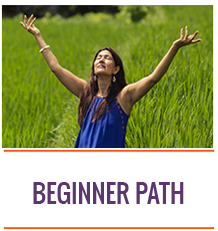 You are feeling stuck in pain. You are new to the work.
Get started here!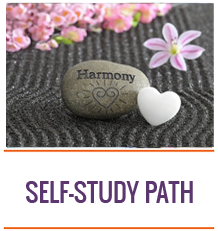 You are feeling stuck in pain. You like to work at your own pace and your own time. Get started now!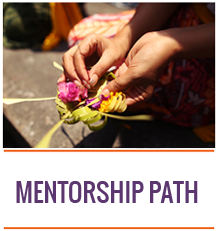 You are sick & tired of being in pain. You are ready to leap ahead fast with Private Mentorship. Click here to explore ways to work with me!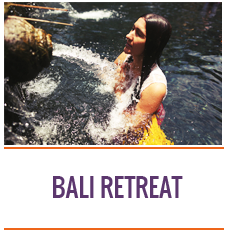 Magical Pain-Free Bali Retreat
Click here for the fabulous retreat! October 5-9, 2016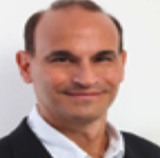 Andrew Chatman, MD
Mac n Motion
During my introductory session with Shalini I learned how to use EFT to deal with knee pain, and my half-marathon shortly thereafter was pain free. While that was impressive, it's nothing compared to how her program enabled me to deal with a lifetime of emotional clutter.  Each area of this program seemed to match perfectly with issues I was dealing with at the time, and now I have tools which I use daily to prevent emotional issues from taking a foothold & piling up.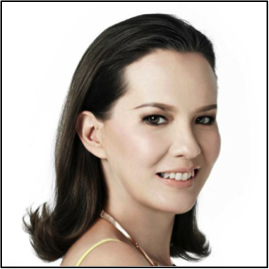 Dharini Divari
Voice Over Artist Thailand
I had been having this pesky, persistent cough for months. I tried all channels of conventional medicine, seen all the specialists, and was sick of taking course after course of antibiotics. After the first session, I noticed a remarkable improvement. After the second time, the cough was all gone!! Shalini's warmth and compassion has helped me to open up and share with her my other fears, anxieties, and feelings of guilt.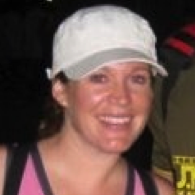 Allison Post
Teacher and Sports Coach Washington
Struggling to deal with irritable bowel syndrome (IBS) and the many painful symptoms it causes, my dear roommate Claudia turned me on to EFT and Shalini. Shalini helped me identify some "core issues"related to my IBS and and we did some tapping to "release" and let go of those negative emotions and I started to have pain-free days of no cramping or bloating! During my work with Shalini I was able to make leaps and bounds in a positive direction!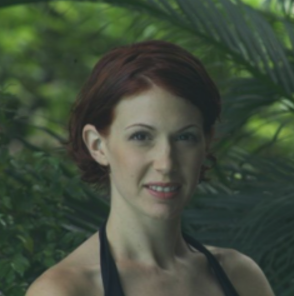 Or-Yah (Maor) Avni
Wellness professional Director Pilate Studio
After the session with Shalini I felt relaxed and released. The session helped me to 'tap away' blockages I held in both my body and mind… I felt that obstacles went aside… Shalini, with her comforting voice, endless patience and vast knowledge, gently led me to this feeling which I didn't get to feel for long time…. I felt light… and open…. And it was wonderful!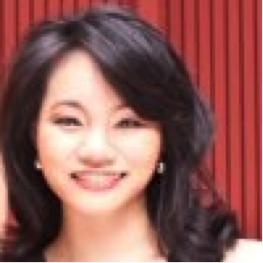 Nippita Pukdeetanakul
Consultant at JNP Legal Co. Ltd. Thailand
The first session with Shalini changed the way I look at life. She helped me realize that I can choose not to carry all the emotional stress and pain. I experienced almost an instant relief after a session with Shalini. EFT tapping with Shalini is very effective and definitely a recommendation for everyone.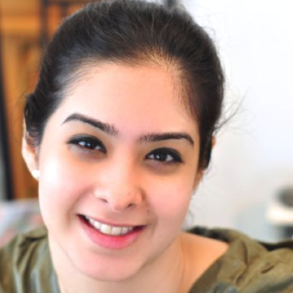 Katesarin S.
Executive Academic Director at Qonsultant - Educating Generations
EFT with Shalini is almost a miracle! The tapping technique literally made my aching arm (from a sprain) feel much better within minutes and in fact got better over the next few days! On another occasion, the tightness in my chest and my breathing was gone again within minutes!! I felt like a whole new person with not an inkling of pain or discomfort.  There is no reason to be in pain... when there is EFT with Shalini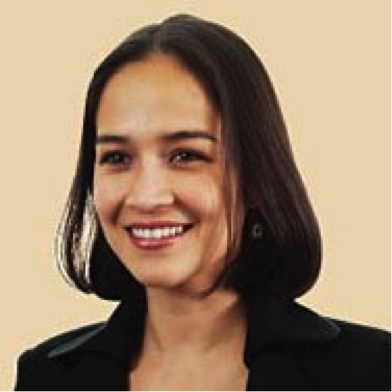 Prathana Rebecca Knapp
Lawyer, Researcher, Translator, Writer, Editor
I do not have enough of the right words to describe Shalini's wonderful qualities. EFT with Shalini is unlike anything I've ever experienced. She is a knowledgable, intuitive, and empowering guide and coach in the best possible ways. I'm certain that EFT with Shalini can help everyone - you just have to be open and try it!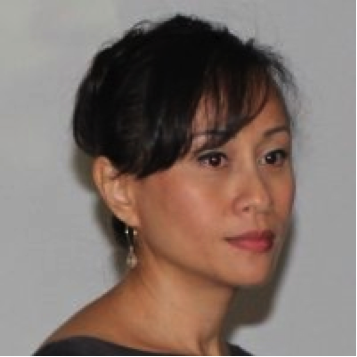 Pacharee Pantoomano
Co-Founder and Marketing Strategy Consultant at BrandNow.asia
My experience working with Shalini has been life changing! Being a mother of two toddlers I found myself becoming very impatient and frustrated. Even in the first session with Shalini, I feIt such relief, like a brick wall had been knocked down, weights lifted off my shoulders and I literally felt lighter. I tap and release the negativity and within minutes I find that I'm alright with the world and the world is alright with me. Thanks Shalini!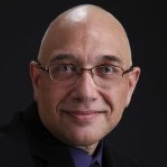 Nadim Xavier Salhani

Group Managing Director, Dunkin Donut and Au Bon Pain Cafe (Thailand)
I suffered from anxiety disorder for the past 15 years ...something that affected my business traveling and sometimes jeopardized my career. I tried Shalini's EFT with a lot of skepticism at first....but it worked.... I was surprised at how amazingly calm I became when I traveled underground on the MRT or took the lift to the 30th floor, when in the past, these issues where giving me a whole lot of stress, fear, and stomach tensions and anxiety. It is amazingly simple and easy...and it works ...Thanks Shalini!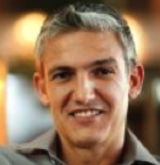 I am truly blessed to have met you and follow your program which helped me turn my life around, literally!Whenever I recount some of the experiences during the course to friends I have goose bumps all over and become at times emotional as I re-live the release of the negative emotions.I am now living a wonderful time in my life as I have taken important decisions to change my life on a personal and professional levels and have opened an amazing pandora box where great positive things happen one after the other as stepping stones to the achievement of this dream and vision.I have learned to trust myself and my gut feeling, while the head follows to sort and organise things out.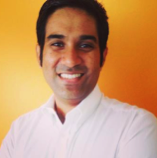 Ram
Krishna Raja
Managing Director, Digital
IPG Mediabrands, Thailand
I am really happy I found Shalini and grateful to have had the opportunity to be guided by her with the Personal Peace Program. It has helped me immensely in clearly identifying and releasing long-held negative beliefs and blockages that have kept 'me' from 'me'. More importantly, her insightful and empathetic guidance has helped in arming myself with the right tools to a better, more empowered and connected place, a place which I am in now.If you really care about understanding what is holding you back and if you want to make space for peace, prosperity, health and abundance to come into life, I highly recommend you give her a call. It has changed my life for the better. I believe it will change yours too.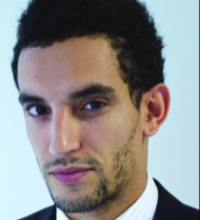 Ali Ziani
Managing Director at MASS Digital, Bangkok, Thailand
Working with Shalini has been a revelation right from the start. The great feeling of letting go and pulling up your energy! After working long term with Shalini, my life totally changed, a complete shift on all different aspects. Shalini took me on an amazing journey that isn't easy to describe with words. Sometimes her little touch during our calls made the rest of my day a jewel to enjoy. Her guidance is divine and the "Shalini effect" stays with you forever!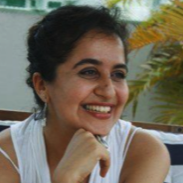 Dimple Duangthip Arora
Diet and Nutrition Adviser Holistic Health Consultant, Writer and Author
Shalini has this wonderful quality of reaching out to you in a way that makes you feel safe so you feel free to express your deep-seated fears, insecurities, secrets…without the feeling that you are being judged. And this is such a blessing! Your heart, which is the center of both your physical and emotional bodies, is 80% healed in the process of expressing, of unloading. Shalini's healing secret lies not just in using the wonderful EFT technique but in her genuine & compassionate style.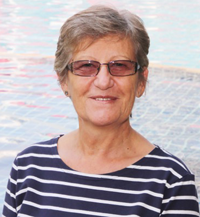 Ghislaine Bovy
Bangkok, Thailand
When I started my journey to Personal Peace with Shalini, I was a wreck. My husband with whom I sailed around the world for 15 years decided to go and live his own life. My self-esteem, self-confidence and self-love were down to absolute zero. Thanks to Shalini both personal advise and her 90 Days group programme. Thank you Shalini, you are an excellent guide to Personal Peace.