The New Year is almost here.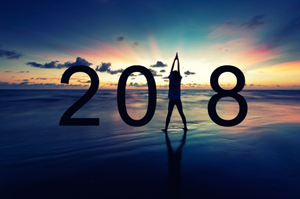 A time for celebrations, new beginnings, new resolutions, new aspirations!
Is being PAIN FREE part of your New Years Resolution?
Interestingly, PAIN is often times the #1 reason that keeps people from living their dreams and achieving their goals.  Lots of people I know have resigned to the idea that they just have to live with the pain and adjusted to the limitations that come with "living with pain".
Are you one of them?
Are you are feeling helpless and overwhelmed because of pain- (Physical or Emotional)?
Feeling frustrated and anxious because of the different ways PAIN is negatively impacting the quality of your life?
Do you wish for a Pain Free 2018, but you just don't know HOW it is possible?
If you said YES to ANY of the above, I want to say to you…
#1 It's time for you to ADDRESS YOUR PAIN IN A WHOLE NEW WAY!
#2 A Pain Free 2018 is possible!
For far too long we have been conditioned to think of PAIN as the "enemy", as "the problem" as something we need to get "rid of".  And with that kind of thinking, we go out on a hunt for all the things outside of ourselves – pills, injections, massages, new mattresses, hot packs, cold packs, inflammatory pills etc. to help "FIX" the problem!
But that is OLD WAY of looking at PAIN!
WHAT IF….
What if Pain is really NOT the enemy?
What if Pain is not just a PHYSICAL malady?
What if Pain is simply a MESSAGE from your body?
What if your thoughts, feelings and emotions are BIG CONTRIBUTORS to your Physical and Emotional Pain?
What if there is an EASIER, FASTER, MORE EFFECTIVE WAY to Address Pain?
Let me share with you a recent PAIN STORY…a personal experience!
2 weeks ago I was attending a Mastermind Retreat in Santa Cruz, California. I had traveled from Thailand all the way for this retreat. I had a blast there learning new ideas, tools, sharing, connecting and networking with a wonderful group of like minded people. On the last night of the retreat, I headed back t my hotel room with my room- mate. As I got ready to change into my night suit, I felt intense pain in my lower back.
I was shocked, and frustrated. And confused?
PAIN? ME in PAIN? Huh? What the heck is going on?
My roomie – an ex- physician – now a Destination Retreat specialist, Sheri Rosenthal, immediately asked me which part of the back was hurting and told me an exercise that would help.
I wanted to resist because I was the PAIN RELIEF EXPERT here! Why the heck was I in pain taking tips from another? My ego was hurting! But…I tried the exercise anyway, because I loved and respected my roomie. The exercise did bring slight relief and I after an exhausting 2 days, I went to bed.
The next morning to my dismay, I woke up with more sharp and intense pain!
My roomie had left early that morning due to an early morning flight so I was alone. I found that even small movements like bending to sit on the toilet seat, showering, wearing my clothes, putting on shoes became uphill tasks…and I was in tears!  What the heck is going on?  And I'm supposed to be the expert!
I didn't have much time to think. I had to pack and check out in an hour.  A college friend living in Santa Cruz was to pick me up that morning as I was going to spend the weekend with her.  The car ride to my friends' house was a slow one as the  twists and turns aggravated the pain. I felt embarrassed, angry at myself and like a burden on my friend!
My friend offered a hot pack soon as we were home and that felt very soothing. But it was temporary. She suggested I try the IBUPROFIN and other pain killers. I had had these medicines a decades ago and knew better… but popped them anyway!  I guess a sense of panic was seeping in! I wanted the pain to go away at any cost so I would not be a burden and inconvenience my friend. But the Pain intensity remained right where it was!
That night as I lay in my bed, I decided enough was enough! I wasn't going to go down that old traditional path I used to take a decade ago! I put on my International Pain Relief Expert hat and decided to crack this pain mystery as I had done for myself and thousands of others over the years!
I got my note book out. Titled it:  Lower Back Pain!
Then I reminded myself of the ROOT CAUSES of lower back pain.  I recalled the videos I had made for my You Tube Channel on this particular topic: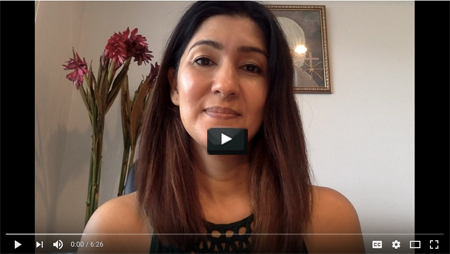 https://www.youtube.com/watch?v=pZcX6jzfsCI&t=128s
Money worries, Financial stress, Family stress, Trust issues. Safety issues, Survival issues, Etc.
As I began to reflect step by step, lots of feelings surfaced… deep anger and frustrations with someone who had not paid money owed to me for many months, worries and frustrations over family issues after a recent visit to my parent's home, not having reached my financial goals for the year, not trusting myself and my journey, all sorts of feelings about not supporting my own family enough etc. WOW! There was so much I was holding on to…subconsciously!
As I scribbled on my notebook about all the different experiences related to these issues, that made me feel HURT, ANGER, FRUSTRATIONS, SADNESS, GUILT, WORRY, DOUBT around Money, Family, My work. I began to use EFT Tapping (Emotional Freedom Techniques) to CLEAR OUT all these heavy negative loaded feelings.
After about 45 minutes of non-stop Tapping, I got off the bed to take a pee break!
And Ta Da! I noted 80% of the pain was gone!!
What a feeling! I was thrilled!
I ran to my friend's bedroom and told her what happened. And she was in shock and amazement at the process! She could not believe what she was seeing as less than an hour ago, she had tucked me in bed with a hot pack.
Not only was she amazed at the 'miracle' she was witnessing, she was now interested in trying the process for her own lower back pain that she had for decades! I continued to do some more Tapping later and by the time I left my friends home, my pain was all gone!
So no matter what sort of PAIN you are in, no matter how it came about, I hope this story inspires you to look at pain in a FRESH NEW WAY!
Remember, INSANITY, as defined by Albert Einstein, is doing the same thing over and over and expecting different results!
So What If…
What If you stayed open minded?
What if you could see PAIN from a whole different perspective?
What if you could address the Inner Emotional Pain you are subconsciously holding on to?
What if there is more to your pain than you are seeing?
What if you tried using EFT Tapping for your pain?
What if PAIN FREE 2018 IS POSSIBLE?
You will never know, until you give it a go!
When you choose a different way, you may get results you never got before and change your life positively, significantly for good!
I wish for you A Happy Healthy Pain Free 2018!
For more on EFT Tapping visit www.eftthailand.com
If you would like to connect with me for a private 1-1 consultation click here:
http://eftthailand.com/mentorship/