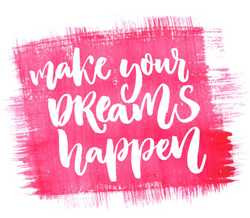 A NEW YEAR IS HERE!
It's an exciting time indeed.
New Hope, New Dreams, New Aspirations!
Interestingly, even though so many around the world start the New year with new resolutions, dreams, wishes, it seems like only about 8% of people achieve their dreams. 92% don't. (that's the stats! google it!)
WHY? Why don't so many achieve their dreams?
When in this day and age when there is so much information out there, so many tools, resources, techniques, strategies, trainings available at your fingertips, why do such a staggering percentage of people not achieve what they want? Read more…