Your Life looks great yet... something KEY is missing?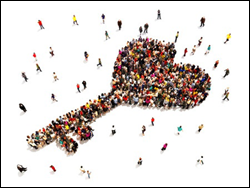 Y

our

L

ife

L

ooks

G

reat

Y

et...


S

omething

K

EY

I

s

M

issing!
Is this you?
Your life looks perfect on the outside
You have the material comforts you need
You are surrounded by loved ones
You get to travel to amazing places
You tell yourself you have a pretty good life…
AND YET you feel something KEY is missing. You feel an emptiness within. Your heart aches for something more. …

You may find that you are telling yourself: "I should feel grateful. I have so many blessings in my life. My life is not the way I envisioned it  but others have it worse! I just can't have it all, can I?"  Yet there is this pain in your soul that only gets stronger as the days go by.

Many people try to "fill in" the missing piece by searching in the wrong places. They may try to…
go for a holiday and yet when they are back, the pain cycle comes back
start a new relationship
shop and buy"stuff" to fill the emptiness
use alcohol
drown themselves in 'work' and get busier so they cant feel the pain etc.
However, the longer you continue to look to quench your thirst in the wrong places, the darker life becomes.

The thing is that most of us live our lives by default, not consciously. We think that our OUTSIDE CIRCUMSTANCES  have control over what happens to us and we are mere helpless and hopeless victims of our circumstances! So we try to control our OUTSIDE circumstances to shift and change how we feel inside. But that is exactly what keeps us stuck and in pain!

Truth is we create our life with our thoughts and feelings (even though we are not aware of this truth.) It's the other way around. Its what is going on INSIDE is what is experienced on the OUTSIDE!

Unfortunately, we are never taught this truth by the significant elders in our lives. In fact, most of us are encouraged to "get on" with "doing" things and not waste time to REFELECT and FEEL as much. We are encouraged to bury the layers of hurts, angers, fears, resentments, guilt, shame, feelings of self doubt, not good enough, etc. We are taught to just be positive and forget the past stuff.

Unfortunately, that doesn't work either. Over time your system gets overloaded with the OLD EMOTIONAL BACKPACK, which weighs you down,  drains your energy, slows you down and you experience pain and dis-ease within. You lack inspiration moving forward. Life feels meaningless and unhappy that something's missing!

What you can do to break free?
Become aware that your "something is missing"  feeling is a sign. Its your heart and soul trying to communicate with you. Stop ignoring the call. Stop running away from yourself, your life.  It's time to finally pay attention on what's going on INSIDE, not OUSIDE if you truly want to experience peace within.
Tune In and see what is hurting you currently?
Is it an unsatisfying job? Is it your relationship? Is it in the area of self-expression and creativity? Are you "tolerating" things you don't want to? Does life feel without purpose?
    
Maybe deep inside you have desires but somehow you don't believe you can have them. Or you have been trying to achieve your dream but have not been able to. You feel stuck and don't know how to move past this. May be you feel like its too late to live your dream! That you should just give up!

Not true. You heart and soul are simply clogged from the load of the emotional debris. There is a way out….
Get Started Emotional Spring Cleaning – if you are lacking direction, or not clear, or overwhelmed, unhappy,  it's time to get spring cleaning and clearing out the inner emotional fog that has added up.
As the wise spiritual mystic poet RUMI said:

"Your task is not to seek love. Your task is merely to seek and find all the barriers within yourself that you have built against it."  

As you begin to clear that EMOTIONAL FOG within, old emotional conflicts, past grudges, angers, feelings of guilt, shame  buried deep within, you will be able to step out of the heavy fog and into clarity, peace and sunshine!

When you clear out old dust and emotional debris from your INNER EMOTIONAL LANDSCAPE, your OUTER REALITY will begin to reflect that peace and clarity and beauty within. You will feel a sense of ease, grace and joy in every area of life.

So regardless of where you are now, things can change for you too. You can begin to take the steps to take charge and create the life you want or not! You are the author of your life. It's all up to you! 

What will you choose to do?
---