Magical Pain Free Living Bali Retreat
with Shalini J. Yamdagni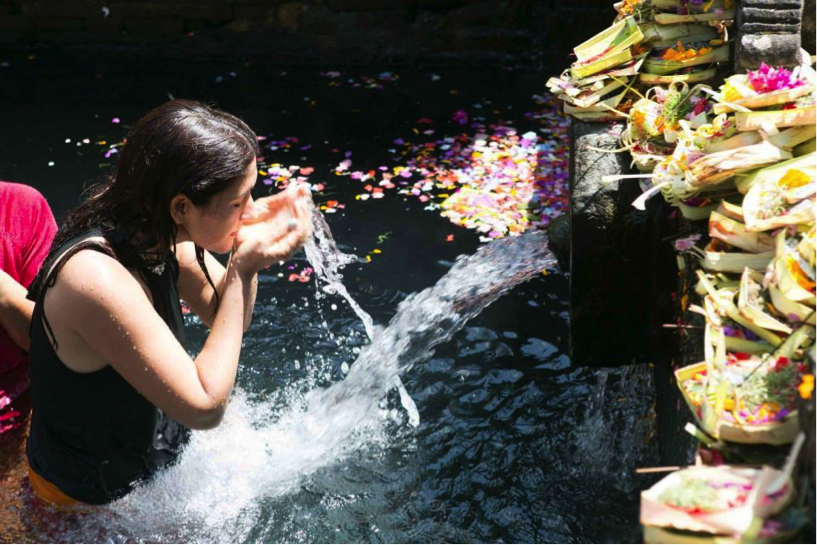 Break Free From Pain, Create the Life You Want!
Join me in the paradise island of Bali where I will lead a small hand-picked group
of like-minded people for 5 days of Mentoring, Pampering and Adventure!
October 5-9, 2016
Get ready to immerse yourself in a deep dive journey of healing, letting go, and deep inner peace. Get energized and inspired surrounded by a powerful and focused group of like minded people committed to living a life full of joy, love, connection, and confidence.
Signs You are Ready for a Pain-Free Life * The Experience * The Process * What you will get in Bali * How it Feels * Why Am I Doing These Retreats * Meet Shalini * Join Us
Signs that you may be 'READY' for a Magical Pain Free Life include:
"Feeling Sick and Tired of being in Pain" … You are in physical or emotional pain and you can't seem to find a way to lasting relief. Outwardly things look just fine, but inside your heart and soul are screaming in pain. Your relationships feel edgy and you feel a dis-connect with yourself, your relationships and your life.
"Feeling Overwhelmed and Alone"- you feel overwhelmed exhausted and alone in your journey to your dreams. You feel sad, restless and disheartened wondering if you will ever get there. It feels like everyone else is zooming past you to their dreams while you stand in the same spot without real clarity where you are headed.
"Feeling Not Good Enough" -there is a part of you that feels hurt, helpless and hopeless. A part of you that feels like you are not worthy enough to have what you want in life.
"Feeling Like You Can't Tolerate Any Longer!" – after trying all sorts of different things, going in circles, not getting the results and not knowing where else to turn, what else to do, you feel like your "tolerating tank" is now ready to explode!
Do one or more of these sound familiar?
Then I'm glad you're still reading.
Because in our 5 days together I can help you bring SIGNIFICANT SHIFTS in these areas in your life!
---
"Before the retreat I felt frustrated, stuck in my relationships with my body, my money, and my creativity. At Shalini's Magical Pain Free Living Bali Retreat I enjoyed being in the flow of healing myself surrounded by the beauty of the place, the nurturing food and the daily spiritual way of life of the local people allowing me to feel balance in my body mind and soul. Shalini's presence was so generous and respectful.She found the perfect location with beauty and peace reflecting what we were looking for in ourselves.This retreat was prepared with so much love care and concern that I was able to clear my mind and reconnect with my body and soul in a new way.At the end I felt Love and acceptance and whole new source of energy that I will carry for the journey of my life.Being in a group was so powerful as I could feel the support and the compassion of others. At the end, I left this retreat with Shalini's amazing gift of allowing me to "Tune In Tap Out and Turn On" my vibe and enjoy this beautiful experience that life is.I have a feeling that I will again participate in the next retreat too with Shalini :)"
VIRGINIE SIMON
Owner/Jewelry Designer of NECTAR BIJOUX
France
---
The Experience...
The experience you will be signing up for will look like this: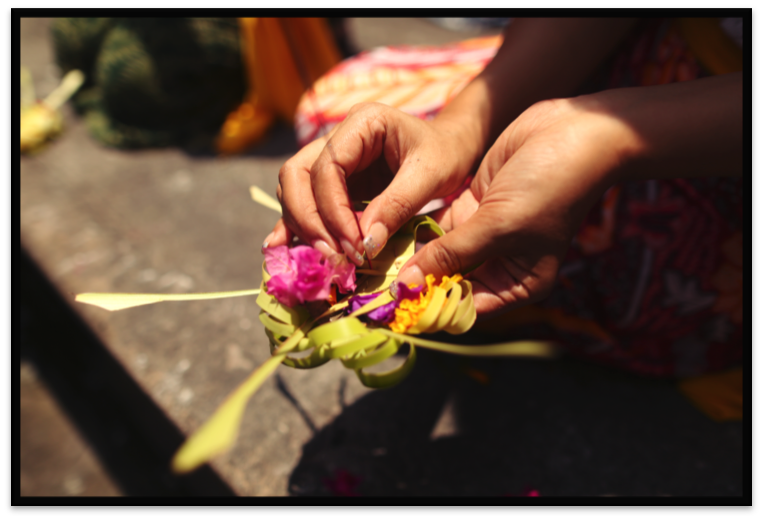 Each morning you will wake up in an elegantly Balinese styled room overlooking a beautiful lush tropical landscape with refreshing sounds of birds chirping. As you step into your day amidst this tranquility, your mind, body and spirit will feel nourished as you slow down your pace and become more present to yourself and your surroundings.
Connection
From the moment you sign up, you will gain access to our private Magical Pain Free Living Bali Retreat Facebook Group so you feel connected and supported immediately.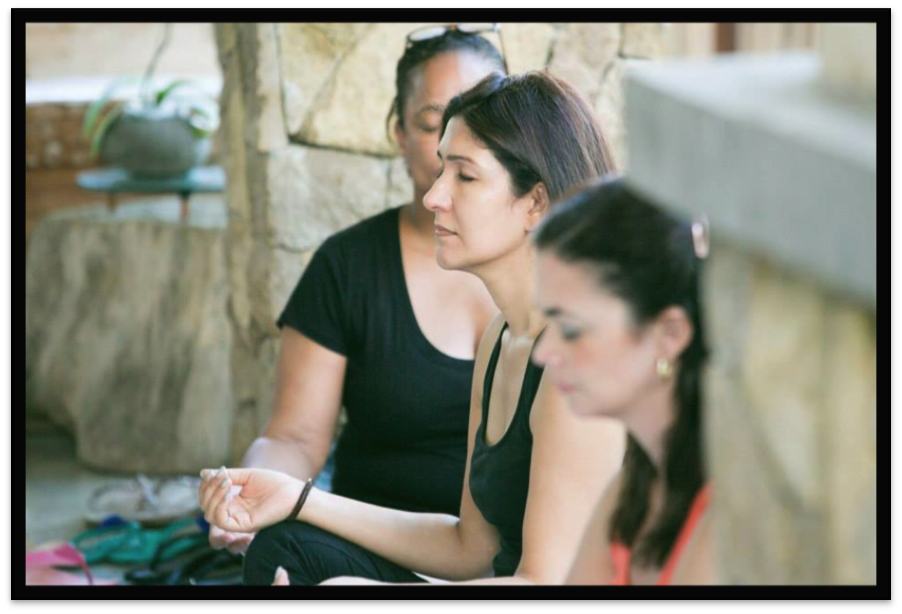 Once at the retreat you will have an opportunity to re-connect with yourself in a deeper, relaxed, focused way. You will get connected with like-minded friends from all walks of life in a way you've never done before. You will finally have community where you can be yourself and express yourself freely! The bonds you create here may well last a lifetime!
From morning meditations, coaching sessions, socializing time, time out in nature, play time, time to be by yourself, every step of your experience here will deepen your feeling of connection on all levels.
Transformation
Enveloped in a peaceful soothing and safe atmosphere, with expert guidance and support, you will be able to dive deep into your heart and soul and release all that is no longer relevant. Day-by-day you will peel off different layers of emotional dust and debris and feel free, clear and cleansed of the limiting patterns and behaviors, and instead begin to feel love and appreciation for yourself in a fresh new way.
Your transformational experience will be amplified to a whole different level by the dynamics of the focused group energy. As you free up the old clogged pipes within, your vibration will raise to one of ease and peace and clarity allowing you to feel a whole new level of confidence moving forward.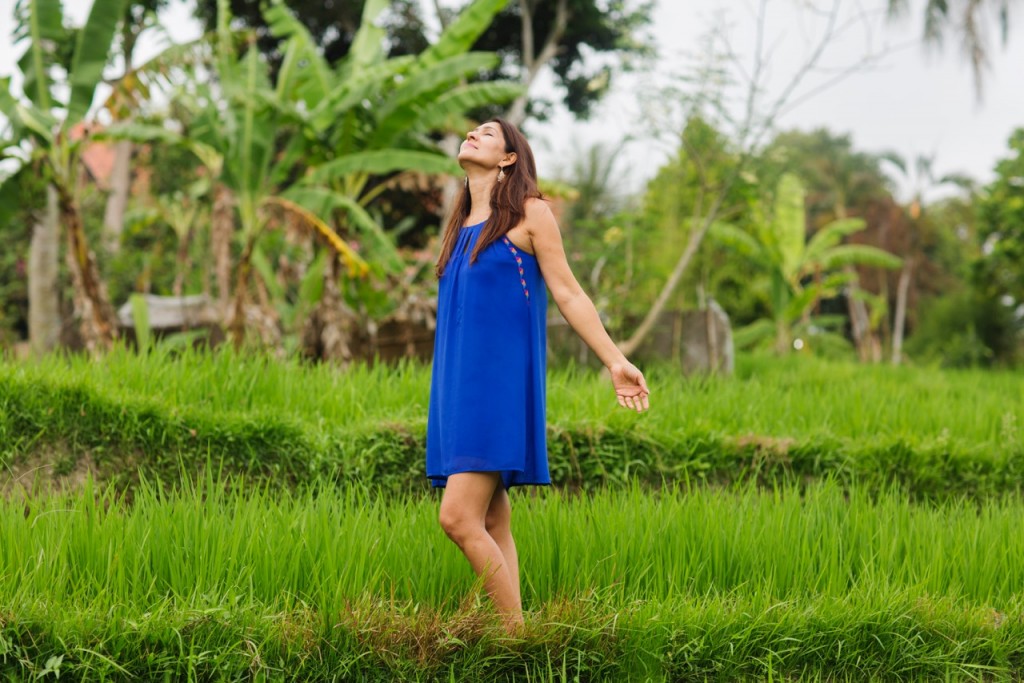 Learning & Growing
All through our magical 5 days together, you will pick up valuable & powerful tips and tools from the formal the coaching experiences, time spent simply 'hanging out' together, and immersing in the local Balinese culture and practices too. Simply being outside your regular daily routine with new people from different backgrounds offers its own opportunity for learning and growth. Also, each hand picked member of this group brings with them their own unique gifts and talents that they will willingly share so everyone can learn and benefit from each other too.
Fun & Adventure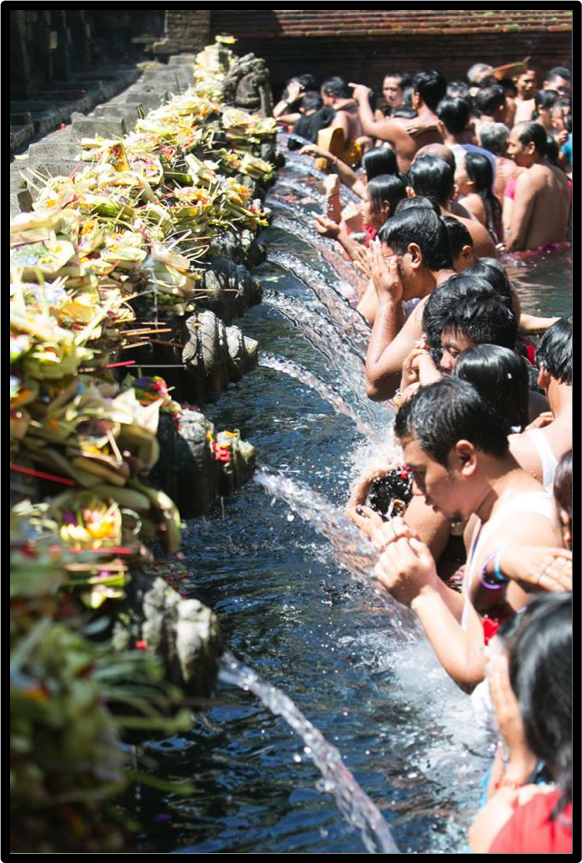 Learning, growth, transformation and connection are enhanced when you are having loads of FUN along the way. And you are in for loads of FUN! From enjoying walks through rice fields, or to a variety of delicious food in the Ubud restaurants, exotic Balinese massages, engaging in refreshing and purifying local Balinese rituals, or simply chilling out by the pool, you are in for an amazing adventure of a lifetime!
---
"I joined Shalini's Magical Pain Free Living Bali Retreat October 2015 because I wanted to get to know myself better and to see what was behind some of my feelings and thoughts and to work on limiting beliefs that were keeping me stuck.
Shalini has such an incredible gift to use the right words to inspire us by using her own personal experiences and most importantly, to be very present. Her compassionate guidance and her deep diving sessions helped me gain a new sense of clarity, renewed strength, and tools to reconnect with my mind, body, spirit in a whole new way. I highly recommend this retreat to anyone feeling stuck, out of sorts and overwhelmed. I am confident you will be amazed at the transformation you will experience!"
KITTIMA SETHI
Co-Founder BrandNowAsia.com
Thailand
---
The Process...
The process begins by first healing your pain…
Because PAIN is the NUMBER ONE EXCUSE for people not living and creating the life they want!
Whether it is physical pain, or a relationship pain, or any deep ache in your heart, pain affects EVERY area of your life- your time, your freedom, your health, your family, your romance, your environment, your self-esteem, and leaves you drained, exhausted, powerless and feeling like a victim of your circumstances.
Learning to TUNE IN, TAP OUT, TURN ON!
During the Magical Pain Free Living Bali Experience, you'll discover how to:
TUNE IN towards to YOU and to your FEEL-O-METER. You will learn how to read your daily vibe. You will begin a daily practice of TUNING IN TO YOU and use your emotions as your guide to your health, happiness and dreams!
TAP OUT the old rusty negative emotional conflicts, resistant thoughts, feelings of low self worth and peel away layers that keep you from who you truly are! As you chip away these dense, thick muddy feelings, you will begin to feel light and clear and free in your body, mind and heart!
TURN ON you will learn to finetune your daily vibe by setting intentions, using affirmations, hanging out in nature etc. so you stay on a high vibe and allow your inner light to shine bright!
As you adopt this practice of Tuning In, Tapping Out, Turning On, you will feel free of the thick layers of emotional dirt and your inner light will begin to shine brighter each day. You will feel that glow within and see it reflected outside in every area of your life. Magical Pain Free Living will become your everyday experience!

When you join the Magical Pain Free Living Bali Retreat you will get:
A New Relationship with your body where you have tools to decode the secret language of your body and feel relief from pain naturally & in many cases -instantly!
Your own Personal Peace Workbook with resources and exercises, step by step methods to detox from a lifetime of emotional clutter and feel supported to continue exploring when you go back home.
One on One LOVE SEAT time for some laser coaching!
Peace and Clarity as you TAP AWAY the emotional cobwebs from the past.
Connection with your Inner Wise Self so you can have clarity and make decisions with confidence as we drown out the fear based voice of the Inner Critic.
New Empowering Beliefs that support you and guide you to your dreams and obliterate those that disempower and limit you.
Self Love of a kind you have not experienced before
A community of Like-Minded people and relationships that become life long bonds
A FUN ADVENTURE of a lifetime!
How It Feels To Live a Magical Pain Free Life?
---
"This experience has helped me immensely in clearly identifying and releasing long-held negative beliefs and blockages that have kept 'me' from 'me'. More importantly, Shalini's insightful and empathetic guidance
has helped in arming myself with the right tools to a better, more empowered and connected place, a place which I am in now."

Ram
 Krishna Raja
Managing Director, Digital 
IPG Mediabrands, Thailand
---
---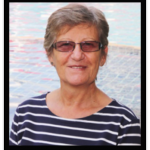 "My self-esteem, self-confidence and self-love were down to absolute zero. Thanks to Shalini, I managed to "pick myself up". From a state of despair to being the person I'm today is a world of difference!"
Ghislaine Bovy
Freelance Digital Marketing
Bangkok,Thailand
---
WHY AM I DOING THESE RETREATS?
After healing myself from a debilitating disease and chronic pain, followed by many many years as a pain relief expert and also as a student investing time, energy money traveling to different corners of the world for further self development and growth, I have found that there is nothing more powerful in the world than PRESENCE! And when we bring together a group of like minded people learning, sharing, growing together, that PRESENCE MULTIPLES and the results are beyond compare!
That is what inspired me to do the Magical Pain Free Living BALI RETREAT!
Meet Your Magical Pain Free Living Mentor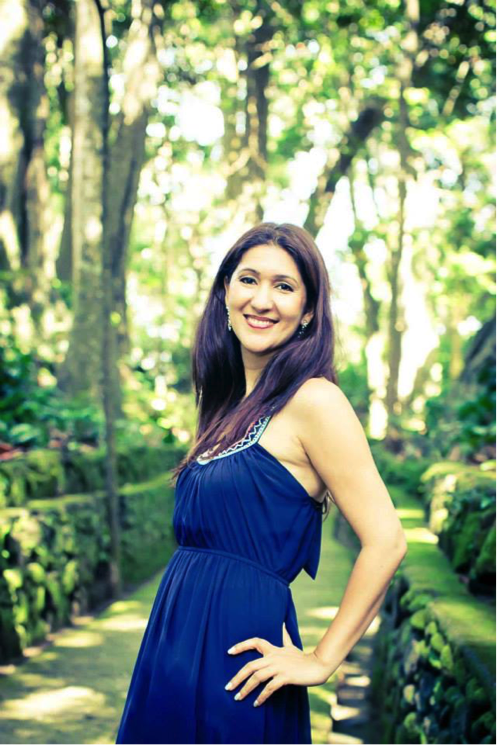 In case we haven't worked together yet, let me share a little bit about my background. My name is Shalini Joshi Yamdagni, internationally recognized Physical and Emotional Pain Relief Expert and a #1 best selling author.
Almost a decade ago, I completely healed myself from my illness and chronic pain which had me confined to bed rest forever. Doctors, medications and everything else I tried earlier failed to bring any signs of relief. Since healing myself, I have helped hundreds and hundreds of others break free from all sorts of physical and emotional pain effectively. Interestingly, my first official client was a doctor with leg pain!
My work has been featured on international magazines, newspapers, online news channels and on television too.
As a thought leader on topics of health and wellness and self development, I've been featured in programs and books alongside Marci Shimoff, Janet Attwood, Lisa Nichols and SARK (Susan Ariel Rainbow Kennedy).
As the founder of Magical Pain Free Living, I coach clients online from across the globe from Dubai, Switzerland, London, California, India and Thailand etc. I help them gain awareness of the root causes and help them break free from their pain and ease into peace and clarity. This new found ease and peace enables the clients to return to a 'state of flow' and attract more joy, fun and magic into their lives!
My clients have called me "gifted healer", their "angel", an "intuitive healer", or "simply magical" because of the many documented success stories they have achieved not only in the area of health but in all different areas of their life –money, relationships, work etc.
---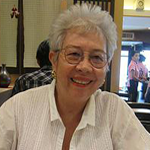 "I am thankful to Shalini for helping me get over a difficult period in my life using EFT. I really think Shalini's loving, warm and gentle personality was perhaps just as healing as the EFT tapping technique! I felt so much more able to deal with life after the session with Shalini and would like to thank her for showing me how to help myself. Not every therapist is a healer, but I think Shalini is a gifted healer. This is a precious gift and I am so glad you recognized it and chose to help others."
Sumalee Viravaidya
Property Developer, Bangkok, Thailand
---
---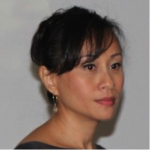 "I feIt such relief, like a brick wall had been knocked down, weights lifted off my shoulders and I literally felt lighter. As we dived deeper I was able to make peace with my childhood, my mother and offload the invisible emotional backpack I didn't even know I was carrying around. Tapping is now part of my daily routine. I find that it helps me refocus and see the positivity in every situation. I find that I can stay calm around my kids, staff, clients. I tap and release the negativity and within minutes I find that I'm alright with the world and the world is alright with me."
Pacharee Pantoomano
Director, BRAND NOW ASIA
---
---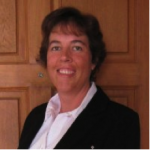 My experience was a life-changing experience. I had been suffering from recurring lower back pain and other "mysterious" pains in my chest and ribcage that traditional medicine couldn't identify. Working with Shalini, my pains were almost completely gone. I was able to fully alleviate myself of the back pain and significantly reduce my ribcage/chest pain.
Through Shalini's gentle guidance I felt comfortable to let go of the many negative emotions that were holding me back and thus causing my body to respond with pain. I feel so much freer and healthier. Tapping has now become a part of my daily life and its benefits continually amaze me!
Tracey Williams
---
---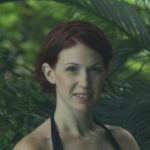 "I felt relaxed and released. The session helped me to 'tap away' blockages I held in both my body and mind… I felt that obstacles went aside… Shalini, with her comforting voice, endless patience and vast knowledge, gently led me to this feeling which I didn't get to feel for long time…. I felt light… and open…. And it was wonderful!"
Or-Yah (Maor) Avni
Wellness Professional, Director Pilates Studio
---
---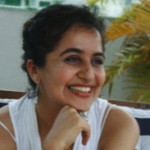 Shalini has this wonderful quality of reaching out to you in a way that makes you feel safe so you feel free to express your deep-seated fears, insecurities, secrets…without the feeling that you are being judged. And this is such a blessing! Your heart, which is the center of both your physical and emotional bodies, is 80% healed in the process of expressing, of unloading.
Shalini's healing secret lies not just in using the wonderful EFT technique but in her genuine and compassionate style.
With Shalini around, you just don't feel like you are alone in this world and in this journey! Thanks for everything Shalini. I wish you all the success, fulfillment, abundance, peace and joy that you are helping to manifest for others in this world!
Dimple Duangthip Arora
Diet and Nutrition Adviser
Holistic Health Consultant,
Writer and Author
---
---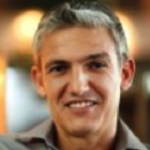 "It has dramatically changed my life and allowed me to release my emotional blockages that I didn't know were holding me back. I'm a better person and it is amazing to see how much of a better world surrounds me."

Marc Ribail, MD
Samui Villas & Homes Co. Ltd., Bangkok
---
How It Feels To Live a Magical Pain Free Life?
---
"This experience has helped me immensely in clearly identifying and releasing long-held negative beliefs and blockages that have kept 'me' from 'me'. More importantly, Shalini's insightful and empathetic guidance
has helped in arming myself with the right tools to a better, more empowered and connected place, a place which I am in now."

Ram
 Krishna Raja
Managing Director, Digital 
IPG Mediabrands, Thailand
---
---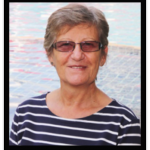 "My self-esteem, self-confidence and self-love were down to absolute zero. Thanks to Shalini, I managed to "pick myself up". From a state of despair to being the person I'm today is a world of difference!"
Ghislaine Bovy
Freelance Digital Marketing
Bangkok,Thailand
---
WHY BALI?
I selected Bali for this amazing retreat because I wanted to create an UNFORGETTABLE and POWERFUL EXPERIENCE.
I've experienced first hand the magic, beauty, simplicity and divine grace of this beautiful land, also known as the Island of Gods. And I knew in my heart, this is it!
We will be based in Ubud, the SPIRITUAL and ARTISTIC and CULTURAL center of the island.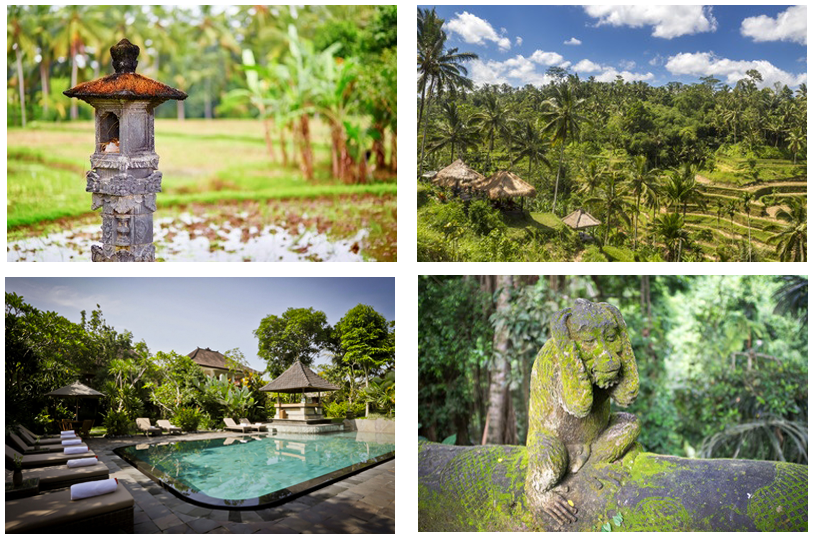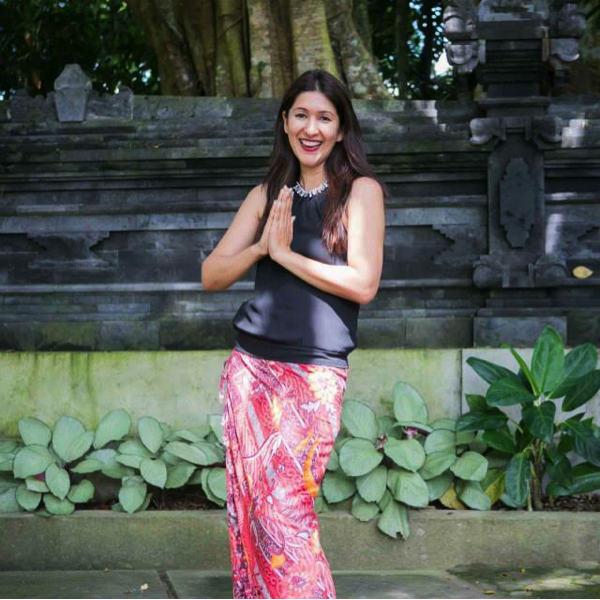 We will:
Take care of your lodgings for the retreat
Provide breakfast and lunch each day
Introduce you to a land and experiences you'll want to return to again and again!
You will be safe and protected, in a paradise environment, with a group of like-minded friends
So, if you:
FEEL IT IN YOUR GUT that you are READY to break free from all that's keeping you stuck;
KNOW that it's finally YOUR TIME to say YES to yourself, and nourish yourself in a safe, loving, supportive, healing environment;
CRAVE a COMMUNITY of like-minded people where you can feel free to express your truth and be supported in a way you have never experienced before;
WANT to experience transformation, learning, growth, connection while having loads of FUN;
Want to IMMERSE yourself in the magical paradise island of Bali, also called,'Island of the Gods'…
… then this retreat is for you!
Know this…
If you truly desire a Magical Pain Free Life that supports you in everyway, you have to make YOU a number #1 priority in your life NOW!
Attendance is STRICTLY LIMITED.